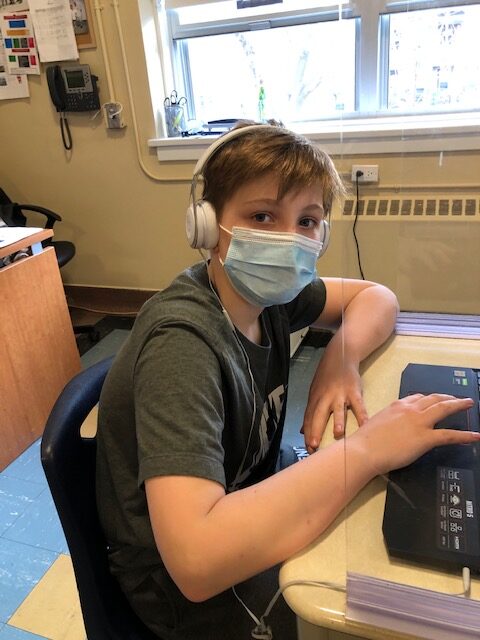 01.04.21
Principal's Update – April 1, 2021
Today Ontario Premier Doug Ford made an announcement indicating that Ontario would be moving into an "emergency brake" shutdown. This "emergency brake" shutdown is to help cut down on the spread of COVID-19 and the variants that have been seen in increasing numbers.
The "emergency brake" shutdown will take effect on Saturday, April 3, 2021 at 12:01 am. This is currently planned to be in place for 4 weeks.  There will be new restrictions including limits on shopping, restaurants, public events and social gatherings. Premier Ford asked all Ontarians to limit trips outside the home to necessities only.
In the "emergency brake" shutdown schools will remain open for in-person learning, with plans for the spring break to be held the week of April 12th.  (Parents will be notified of any changes.)
We must, however, continue to be ready for a quick shift to remote/virtual learning.  The students were sent home with books this weekend (just in case there is a last minute switch to a remote/virtual setting). Please return the books to school when we return following the long weekend.
We will look forward to seeing all our Fern Hill families when we return to school on Tuesday, April 6th.
Thank you to everyone for helping to keep the school community safe. We will continue with the daily screening. (Students will be sent home with a new screening booklet next week. In the meantime, please continue to use the booklet that you have, or print the Screening Tool attachment.) Parents, please remember to complete the tool each morning, providing your child's temperature and answering all the questions. COVID-19 tests will continued to be required if your child has 1 symptom.
The students continue to work/study/play in their individual grade cohorts and in keeping with the OPH guidelines, the playgrounds and the front area of the school remain closed at the end of the school day. The students are all very good at wearing masks. They are worn both indoors and outdoors, so please remember to send a few masks each day. Parents coming into the playground or picking up/dropping off at the front door are required to wear a mask as well.
I will continue to update parents as information is received.
We wish all our Fern Hill families well over the long weekend, and hope that they will all have an opportunity to relax and recharge, and connect virtually with family and friends.
Thank you for your continued support. It is much appreciated.
Sincerely,
Deborah Gutierrez