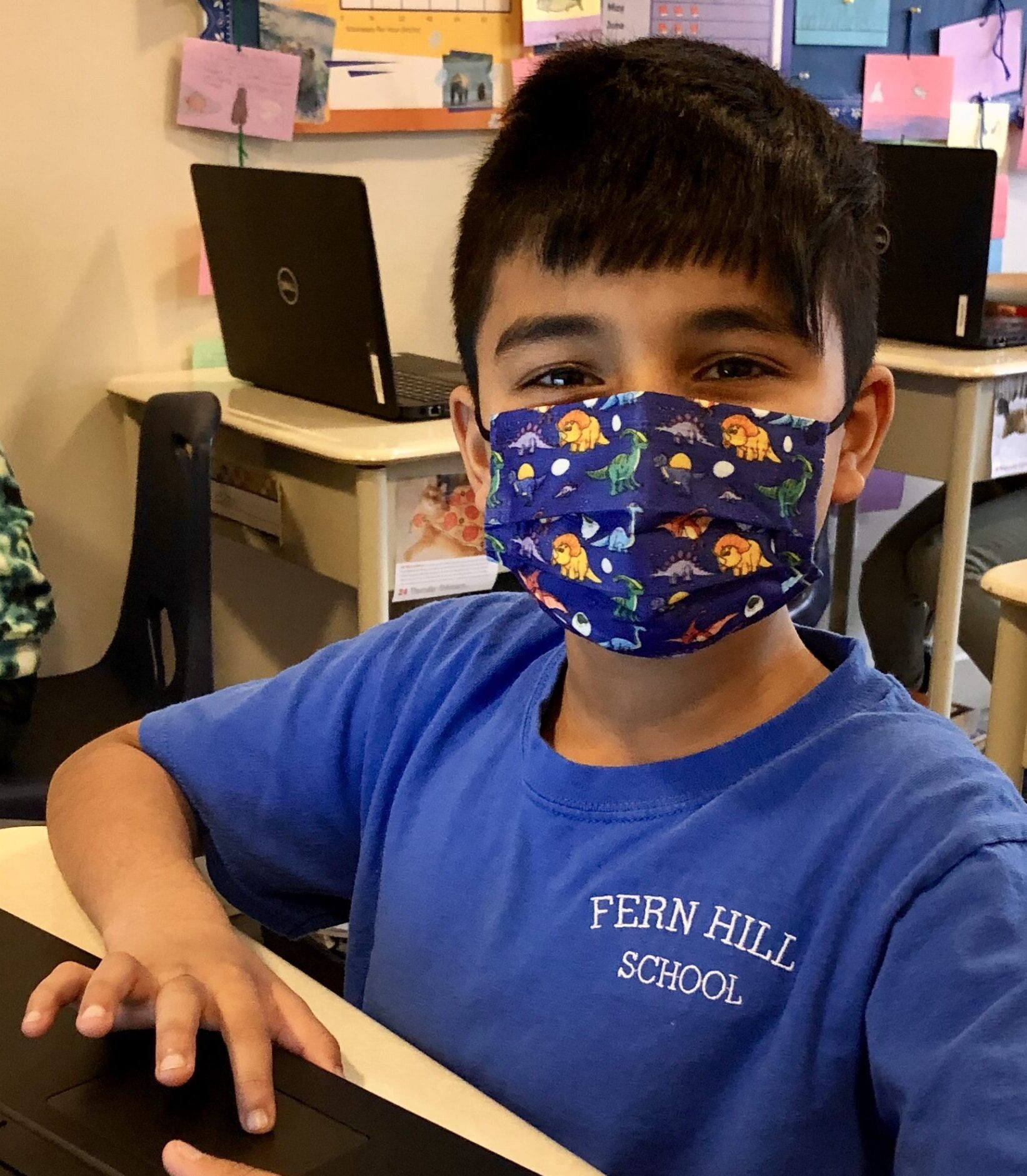 10.04.22
Principal's Update – April 10, 2022
Dear Parents,
The Board at Fern Hill School continues to monitor case counts and community transmission.
Based on advice from Ottawa Public Health, the Board has decided to continue mask usage at Fern Hill School for another week, April 11-15, and it will continue to re-assess it on a weekly basis before moving to an optional mask model.
As the Board has said, it is the goal to move towards an optional mask model, however recent Covid numbers in Ottawa, and the advice of OPH, has delayed this plan.
We continue to share OPH's recommendations with all Fern Hill families –  that all students ages 5 and over get vaccinated, and receive their booster shot when eligible.
All students attending school will be required to wear a mask indoors. Masking outdoors will continue to be optional.
Having that added layer of masking protection allows the school to continue with a fulsome learning experience for the school community, and has allowed for the reintroduction of after school activities.
Extending the mask usage may not be everyone's preference, but it is a decision made with the best interest of the students and staff, and to provide a safe learning community.  You may have read and heard of classes that need to be cancelled due to a shortage of teachers who are off with Covid.  So far, we have been fortunate not to close any classes at Fern Hill School.
We continue to appreciate the support of all the parents. We know that personal opinions regarding the easing of restrictions may differ however the decision made by the Board is with the best interests of the students and staff in mind.
Jennifer Rowberry                                                                  Deborah Gutierrez
Board Chair                                                                             Principal