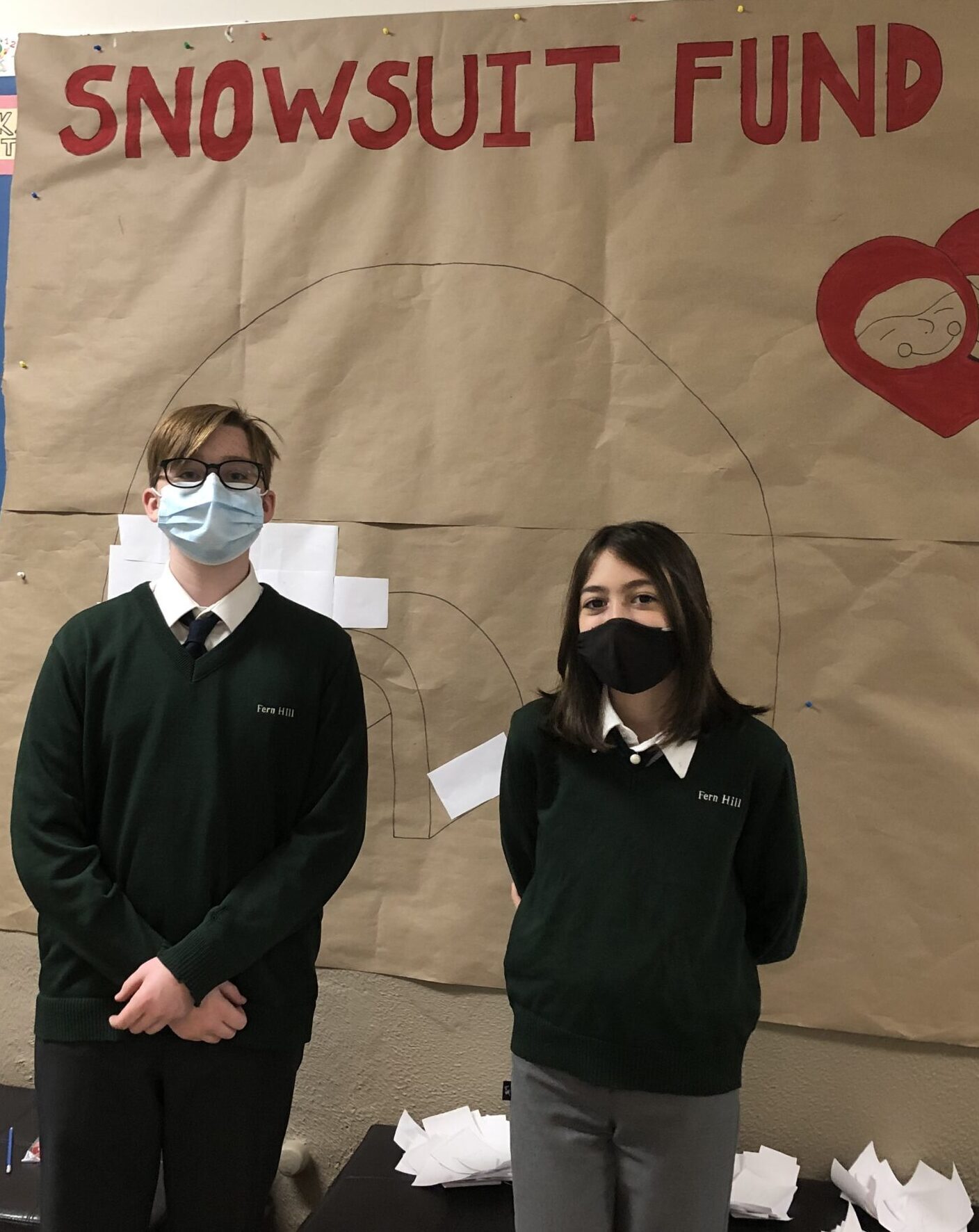 13.01.22
Principal's Update – January 13, 2022
Dear Fern Hill Parents,
I hope that everyone is doing well. Thank you for all your support during these past two weeks of virtual learning. I know that the teachers and the students have done a wonderful job!
Minister of Education, Stephen Lecce, announced that schools will return to in-person learning on Monday, January 17th. We will work together with the parents to make the school community as safe as possible.  You may have heard that there will be tighter screening requirements. I am currently waiting for OPH to update their screening tool. I am hoping that it will be ready for when we return to school on Monday, but if it is not, then we will use the screening tool available from the Ministry of Health (MOH). (This will be sent out to you on Sunday, just before we return to school.) Hand in hand, with the tighter screening requirements, MOH and OPH will have guidelines for – staying at home when symptoms are presented, potential sibling isolation requirements, and isolation requirements for students and staff who contract Covid, as well as for class contacts.
As the Omicron variant has a high transmission rate, we will continue to cohort the classes at school and in this Winter term we are currently not offering the After School Activities.  You may have heard that class cohorts will no longer be dismissed when there is a case of Covid in the class. Any dismissals may be on an individual basis. We will continue to confer with OPH, although the public health units will no longer be providing information about any Covid contacts as they did in the past. Public health units will be looking at the percent of students absent. We ask that parents contact the school when their child is ill and provide the reason. As well, please let the school know if your child contracts Covid.
In preparation for the return to school on Monday, January 17th, we ask that parents complete one of the Rapid Antigen Tests the night before school or on the morning of school. (Hopefully every family has one remaining.) This will help ensure a safe return to school for all. If the test is positive, please let the school know.
OPH continues to recommend vaccinations for all students age 5 and over. OPH will have information on the vaccines on their website should parents be interested. Thank you to the many parents who have informed me of your child's vaccination status. With the first vaccinations for ages 5-11 having started in late November/early December, some children are now fully vaccinated with their two shots.
With the return to school on Monday, January 17th, please remember to bring your child's books, pencils, extra masks, etc.… back to school.  3 ply disposable masks or N95 masks are recommended. As well, for families that order the Hot Lunches, please remember to place your orders with Mazzola.
Thank you parents for all your support; together we will make the return to school a successful one.
I am sure that I will have additional information to share, so please watch for any additional emails.
One additional email will be this weekend, when I will send the new screening sheet and any updates from OPH.
Thank you to all.
Deborah Gutierrez
Principal