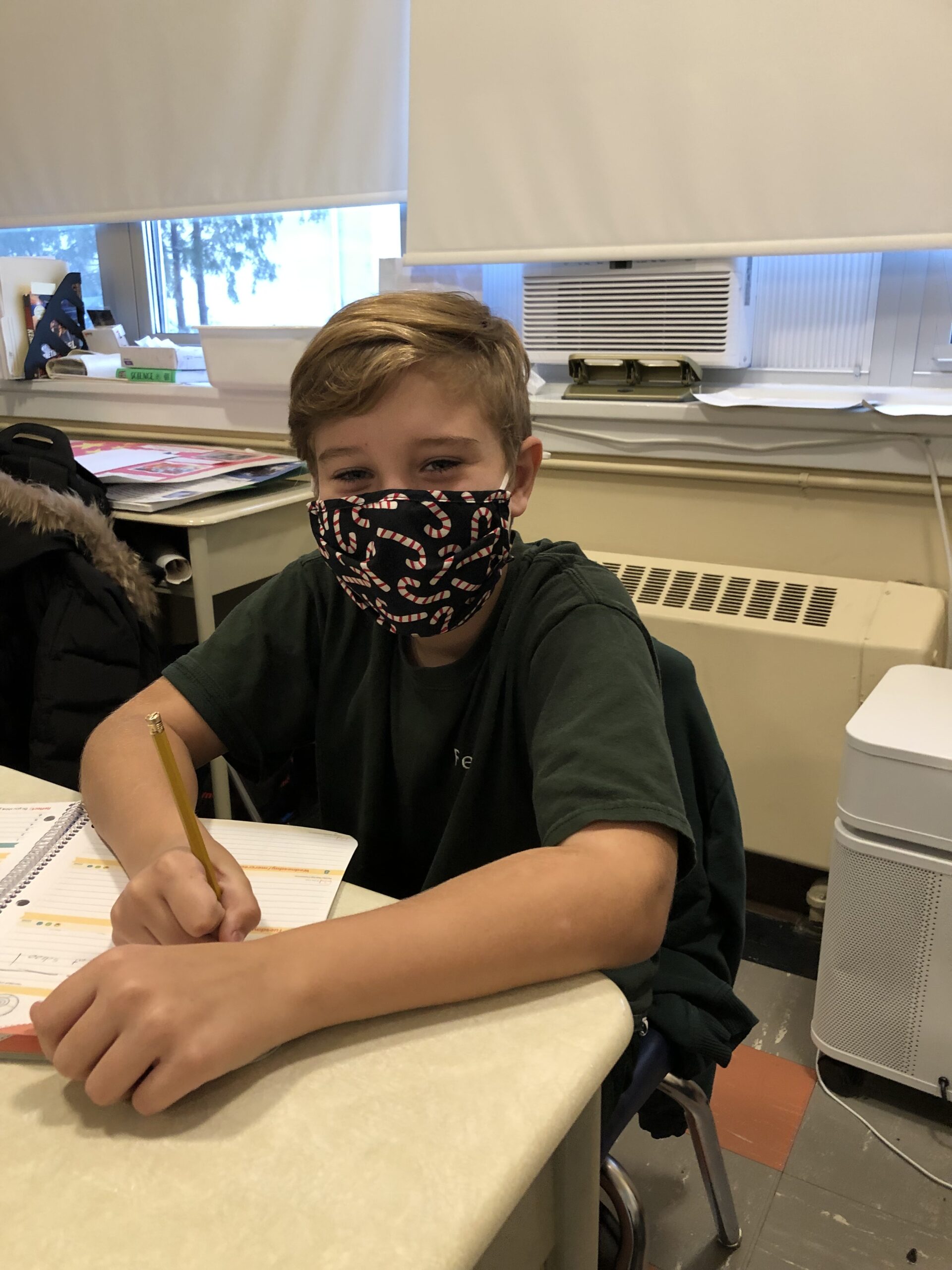 01.01.22
Principal's Update – January 01, 2022
Dear Fern Hill Families,
As you may have heard, an announcement was made that schools would return to in-person classes on Wednesday, January 5th, 2022.  We will follow suit at Fern Hill, and we will also return to school on Wednesday, January 5th, 2022. We will not have any virtual learning on Tuesday, January 4th.
As to be expected, there are a few changes to routines and guidelines. As usual, we will continue to follow the requirements of OPH. Below please find a list of updates and assorted information.
Daily Screening
We will continue with the Daily Screening for students (and staff members).
It is a requirement that parents complete the screening booklet each morning for their child(ren).
Students will be given a new Screening Booklet as soon as the Daily Screening has been updated by OPH.
In the meantime, please use the booklet that you have.
Note: if a new Daily Screening template is created before we return on Wednesday, January 5th, it will be emailed to you.
After School Activities
Due to the increase in the number of cases of Covid the After School Activities for the Winter Term are currently on "hold". Should things change in the upcoming weeks, a shorter session may be introduced.
After School Care
The After School Care program will run as it did during the Fall Term.
Absenteeism
Please notify your child's teacher and the school office if you will be absent from school. (Some parents may have already done so, but if you could send a reminder note it would be most appreciated.)
Please also email me at principal@fernhillottawa.com this weekend as the secretary@fernhillottawa.com email will only be updated when we return to school.
Covid Symptoms
If a student is experiencing at least one symptom most commonly associated with COVID-19 or two  symptoms less commonly associated with COVID-19 they must self-isolate as per public health guidelines. (The screening tool on the OPH website is very helpful in determining this.)
If a student is experiencing only one symptom less commonly associated with COVID-19 they must stay home until their symptom has been improving for 24 hours (48 hours for nausea, vomiting and/or diarrhea). Household members, including siblings, must stay home until the household member experiencing symptom(s) is cleared from their isolation.  Note – this is a change – now family members must also stay at home, regardless of vaccination status.
The best way to find out if you should be staying at home is to complete the online screening on the OPH website www.ottawapublichealth.ca
PCR Tests & Rapid Antigen Tests
PCR tests will now only be available for high-risk individuals or those in severe distress with Covid symptoms. PCR tests are no longer available to all.
A positive result on a Rapid Antigen test should be considered as a positive result and treated accordingly (with a 5 day isolation period).
Rapid Antigen Tests given out to each student before the break
Before the break, every student was given a box of 5 Rapid Antigen Tests. The recommendation was for parents to use these tests over the break when interacting with family and friends. Parents, please use one of these tests before your child returns to school on Wednesday, January 5th.
If your child tests positive, they should not attend school, but should begin their 5 day isolation period (or if necessary, 10 days.)
Isolation Requirements
Isolation requirements for individuals with COVID-19 symptoms has changed. Anyone who has a confirmed positive case must self-isolate, regardless of vaccination status. The isolation period is now 5 days.
The isolation period for individuals who are vaccinated, and for children under 12 is 5 days (if they test positive for Covid).
Household contacts are also required to isolate with them for 5 days.
Anyone over 12 who is not fully vaccinated will need to isolate for 10 days (if they test positive for Covid).
Non-household contacts should self-monitor for 10 days, but do not isolate.
Note – this is a change –  previously entire classes needed to isolate.
Travel Isolation Requirements
For families that have been travelling over the Christmas Break you must follow the guidelines that the Government of Canada uses. Children who are not fully vaccinated are currently required to isolate for 14 days.
Masks
Masks continue to be a requirement at school. The 3 ply disposable masks are recommended, as opposed to cloth masks. Some students have also been wearing the N95 masks. Please make sure to send a few masks to school with your child each day.
OPH
Covid vaccines are available, and recommended, for children ages 5-11, and 12-17. Please see information available on the OPH website www.ottawapublichealth.ca  OPH will be able to answer any questions that you may have.
We hope to stay in-person at school for as long as possible. We appreciate all the support from parents, as well as your understanding of the need to make continued adjustments to the programs and guidelines at school.
We continue to follow the guidance of the Ministry of Education and OPH and please know that any changes made are in the best interest of the students and staff. We want to help keep everyone as healthy and safe as possible. Your continued support is much appreciated; especially as we go through continued change throughout the school year.
Please continue to check your emails for any additional information.
Parents will continue to be updated of any changes as they occur.
I look forward to seeing the students return to school on Wednesday, January 5th!
Best wishes to you all, and your families, for a wonderful New Year.
Kindest regards,
Deborah Gutierrez
Principal