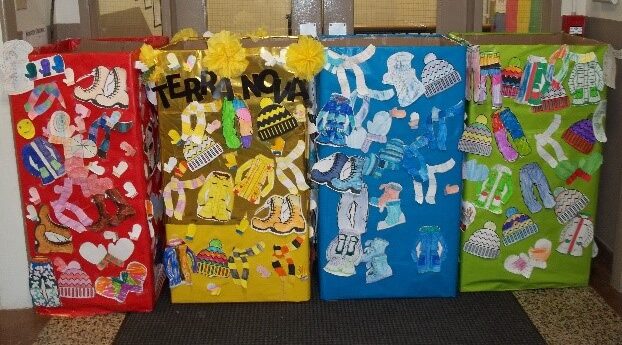 18.11.23
Working Together to Support The Ottawa Snowsuit Fund!
Dear Parents,
Thank you for supporting the first part of this year's Snowsuit Fund Drive. We have surpassed our goal of $2500.00. We have a generous FHS community!
Please help us collect gently used children's winter clothing as part of this year's Snowsuit Fund. A huge thank you to all parents and teachers who have already donated money for this year's drive. The Snowsuit Fund did not collect gently used snowsuits and accessories the last three years due to Covid. However, this year, The Snowsuit Fund is accepting gently used winter clothing for children once again. The need is great. Please help us fill our House Boxes once again. Items can include hats/toques, mittens/gloves, boots, scarves/neck warmers and most importantly, snowsuits and snowpants.
Students can drop off all items in the boxes upstairs outside the grade school classrooms. This will run as a House Competition for house points. The children were busy last week decorating their House Boxes.
This portion of the Snowsuit Fund will run from Monday, November 20th until December 1st.
Help us keep a child warm this year.
Your Grade 8 House Leaders